Lanceren kan overweldigend en stressvol zijn, maar dat hoeft niet zo te zijn! Live lanceringen kunnen super spannend en nuttig zijn voor de groei van je bedrijf, of je nu een cursus, lidmaatschap, digitaal product of nieuwe service lanceert. In dit blogbericht ga ik live lanceringen versus evergreen lanceringen bespreken en je helpen bepalen wat de beste strategie is voor jouw volgende lancering.
Live lanceringen
Een live lancering omvat een vaste open en sluiten winkelwagenperiode. Sommige mensen houden van live lancering, en anderen kunnen ze volledig overweldigend vinden, wat begrijpelijk is; live lanceringen komen met veel opwinding, maar ook veel druk.
De voordelen van een live lancering:
Er zijn veel voordelen van het doen van een live lancering, waaronder:
De mogelijkheid om urgentie te creëren rond de sluitingsdatum van je winkelwagentje. Je hebt ook veel opties rond het aanbieden van een tijdelijke bonus of early bird-prijzen om nog meer vast te leggen op dat FOMO-gevoel (fear of missing out).
Een ander groot voordeel van live lancering is de grotere cash-injectie in je bedrijfsinkomsten tijdens de lanceringsperioden.
Het is mijn ervaring dat LIVE altijd beter converteert. Het is het eeuwenoude GEVEN en NEMEN principe. Hoe meer jij van je tijd geeft, hoe meer er iets terug komt.
Hoe meer aandacht jij aan je lancering geeft, hoe meer er terug komt.
Hoe meer LIVE jij mensen helpt, vragen beantwoordt, hoe meer er terug komt.
Evergreen lancering
Evergreen betekent iets dat voortdurend beschikbaar is, maar het verdient nog steeds een lancering. Je zult niet in staat zijn om te profiteren van de opwinding die wordt gegenereerd door live lanceringen, maar er zijn zoveel voordelen van het maken van een evergreen-lancering voor je digitale cursus.
De voordelen van een evergreen lancering:
Evergreen-lanceringen zijn een stuk minder stressvol, maar kunnen in het begin meer technische instellingen met zich meebrengen omdat ze meer geautomatiseerd zijn.
Als jouw verkoopsfunnel converteert, is het grote voordeel dat nieuwe studenten het hele jaar door binnenkomen zonder dat je extra marketinginspanningen hoeft te leveren. Deels geautomatiseerd, deels passief en deels terugkerend inkomen!
Het beste van twee werelden:
En dus mijn favoriet!
Een derde optie is om het beste van twee werelden te gebruiken. Je kunt je normale live lanceringen hebben, maar ook een achterdeur evergreen model via een salesfunnel. Zelfs als je cursus tijdgevoelige of live componenten bevat, is er een manier om een evergreen salesfunnel te maken die converteert.
Wat heeft jouw voorkeur? Deel in de reacties als je de voorkeur geeft aan live lanceringen of evergreen.
Helpt dit blog jou?
Je helpt mij door een reactie na te laten onder het blog of het gewoon gezellig te delen met andere ondernemers die dit nodig hebben.

Heb jij een vraag?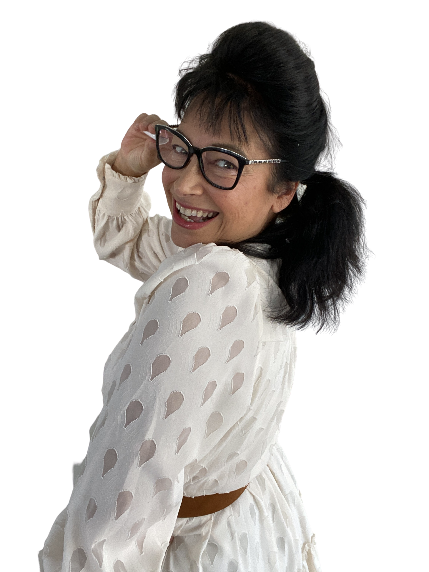 Zal ik je tonen hoe ik nieuwe mensen aantrek?

Dit bracht me mijn ultieme methode, mijn ultieme rust in het hoofd en mijn ultieme succes.