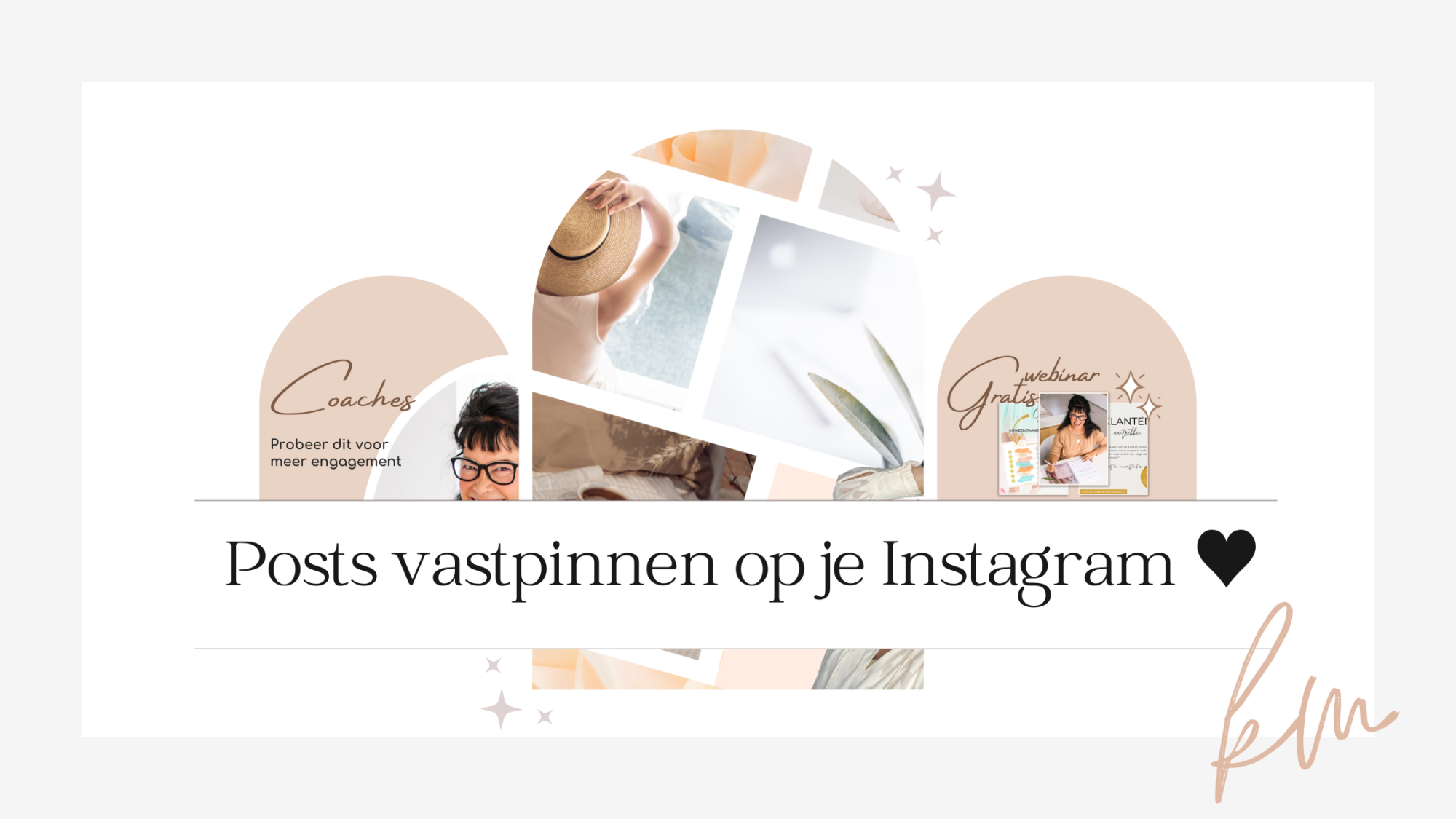 Een post op je Instagram pinnen, waarom zou je dat doen?
Wanneer iemand jouw profiel bezoekt, krijgt deze voordien je meest recente posts als eerste te zien.
Maar nu kan jij 3 posts vastpinnen op Instagram en dus kiezen wat je volger-in-spé als eerste ziet.
En vooral omdat mensen snel scannen of ze bij jou op de goede plek zitten, is het slim om deze 3 posts strategisch aan te pakken.
Natuurlijk heb ik voor jou TEMPLATES gemaakt met bijhorende tekst!!
Maar eerst …
Hoe pin je een post op Instagram?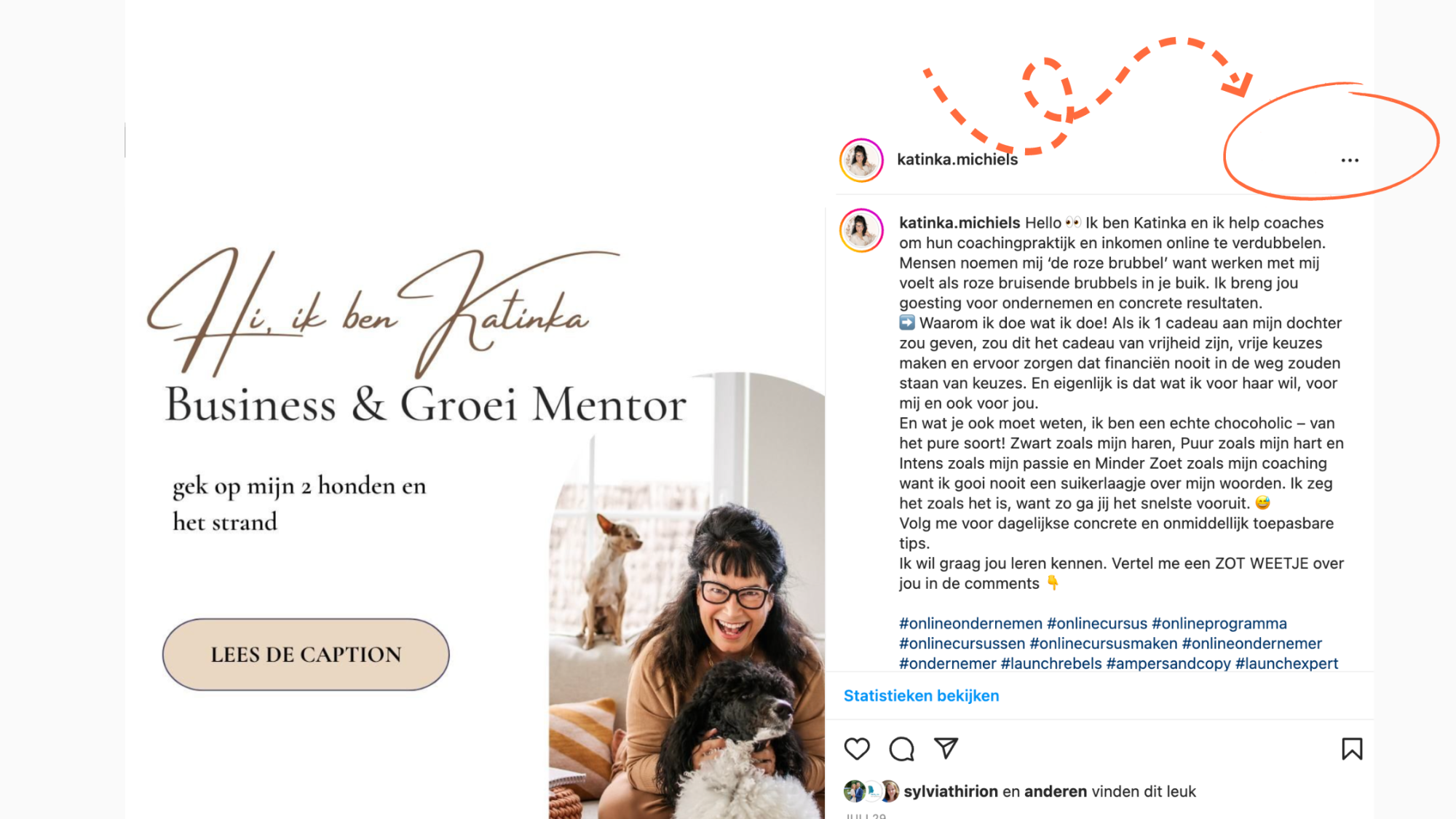 Ha, voor een keer is dat super eenvoudig. Je plaatst eerst de post die je wilt pinnen gewoon net als anders.
Dan klik je op de … 3 puntjes rechtsbovenaan in je post.
Kies "Vastzetten op je profiel"
En hupsakee. YOU DID IT!
Kan je ook Reels pinnen?
Ja, dat kan ook!
Kan het ook op Facebook?
Je kan op je Facebook profiel nu ook 1 post pinnen!
Hoe je het doet, is net hetzelfde als bij Instagram (via de 3 puntjes)
Kan het ook op LinkedIn?
Je hebt op LinkedIn de mogelijkheid om posts uit te lichten.
Hoe je het doet :
Je kiest voor profielonderdeel toevoegen
Kies dan voor Uitgelicht
Klik dan op de post die je daar wilt tonen
Een paar belangrijke weetjes: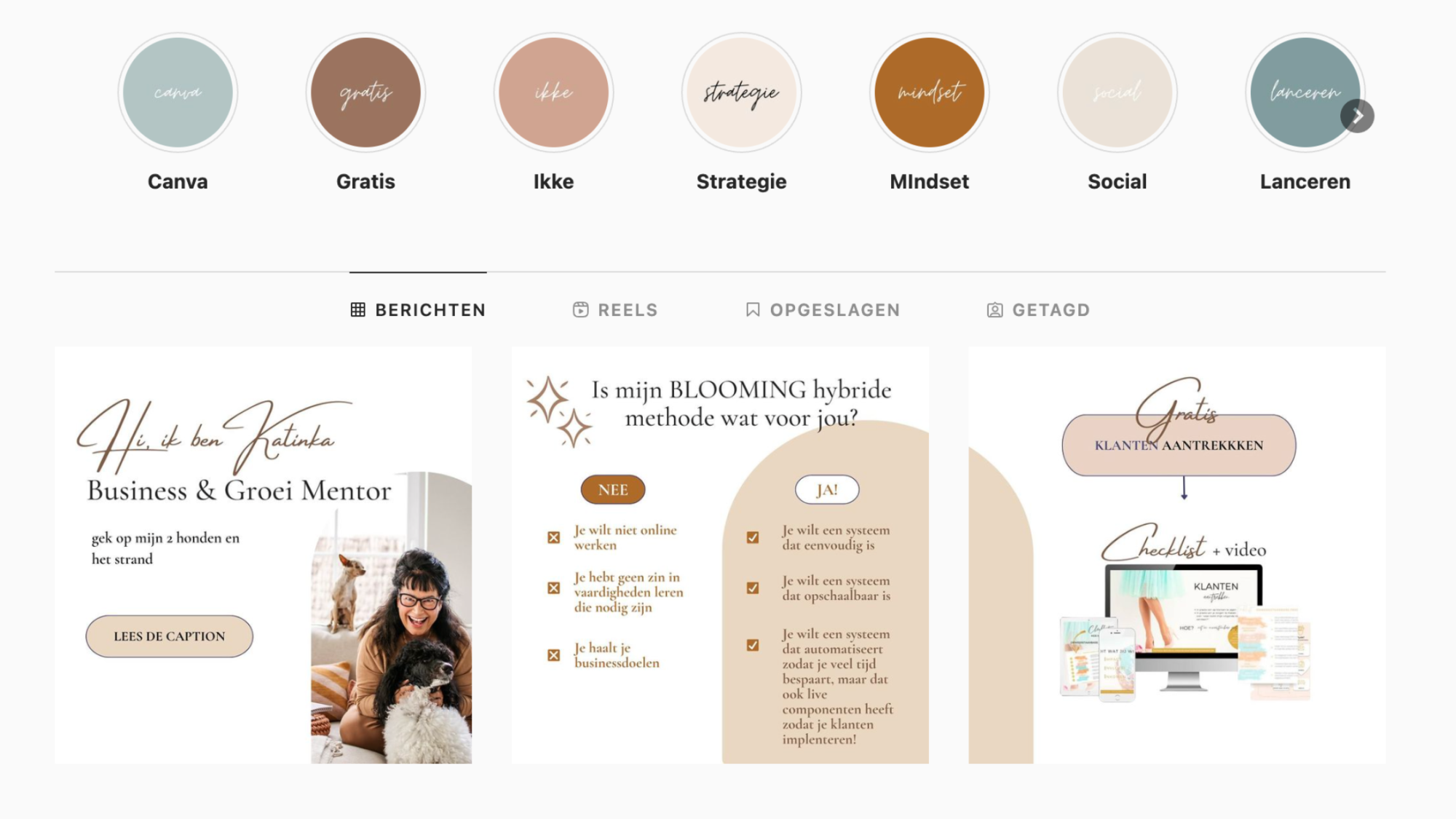 Je kan maar 3 posts pinnen (op IG). Wil je een andere post pinnen, dan moet je er eerst eentje ONTpinnen.
De gepinde posts worden getoond in de volgorde dat je ze pint. Dus de laatste die je pint, staat als eerste post.
Dus als je post 1, 2 en 3 in de juiste volgorde van links naar rechts wilt tonen, dan pin je eerst post 3, dan post 2 en pas dan post 1.
De post die je pint, komt niet meer tussen je gewone posts te staan, maar staat altijd bovenaan.
Als je nadien een gewone post oplaadt, verschijnt deze altijd ONDER je gepinde posts.
Vastpinnen van posts als onderdeel van je marketing
Het is een goed idee om niet eeuwig dezelfde 3 posts te laten staan.
Terugkerende volgers blijven dan steeds maar die zelfde eerste 3 posts zien.
Slimmer is om deze 3 posts te laten samen lopen met je marketing jaarplan.
Zit je midden in een lancering, dan kan je 3 interessante posts over je komende webinar plaatsen of inside info over je aanbod.
Leuk is ook om de foto's met de seizoenen te laten mee gaan.
Maar nu … jouw cadeautje!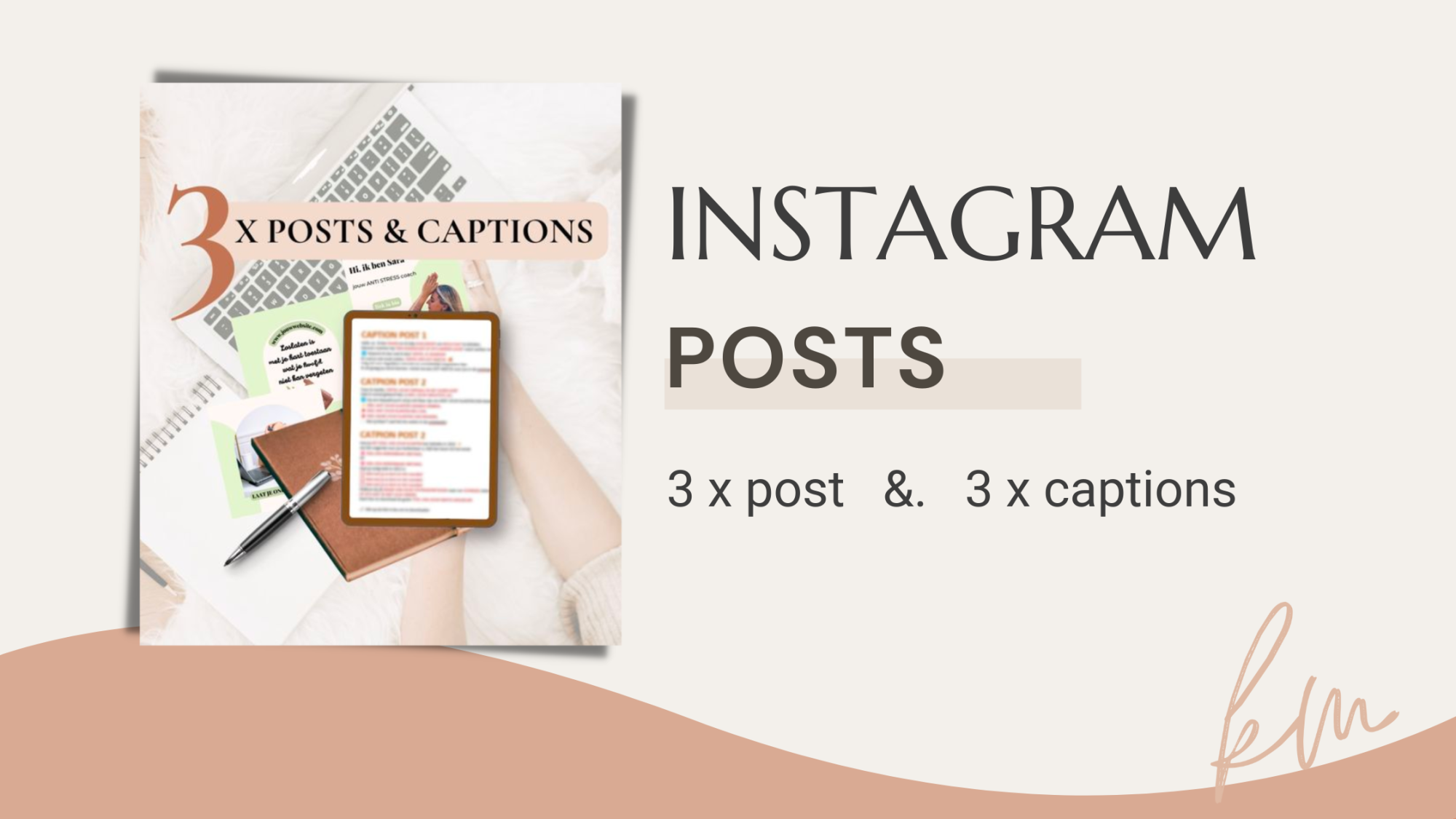 Het cadeautje zijn 3 posts + 3 teksten die jij helemaal COPY PASTE kan gebruiken.
De link naar dit cadeautje staat te schitteren in mijn gratis besloten Facebookgroep waar je als Vrouwelijke Coach van harte welkom bent.
--
Helpt dit blog jou?
Je helpt mij door een reactie na te laten onder het blog of het gewoon gezellig te delen met andere ondernemers die dit nodig hebben.

Heb jij een vraag?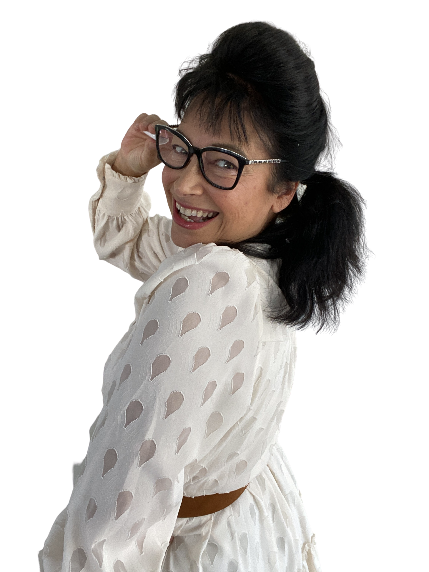 Wat is voor jou die ENE volgende stap in jouw business?

Dit bracht me mijn ultieme methode, mijn ultieme rust in het hoofd en mijn ultieme succes.